Regular price
Sale price
$95.00 USD
Unit price
per
Sale
Sold out
Share
View full details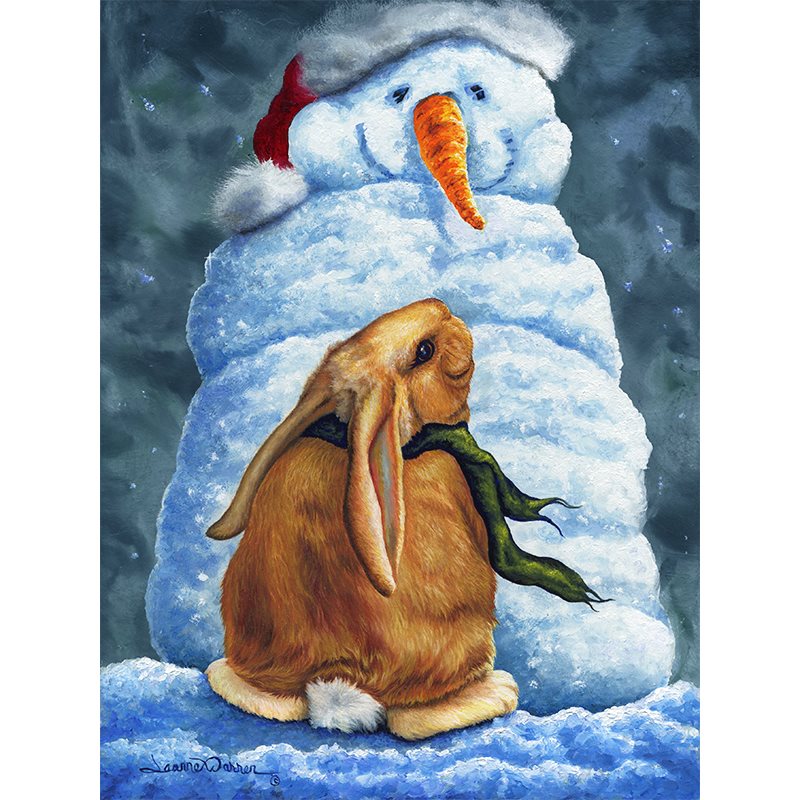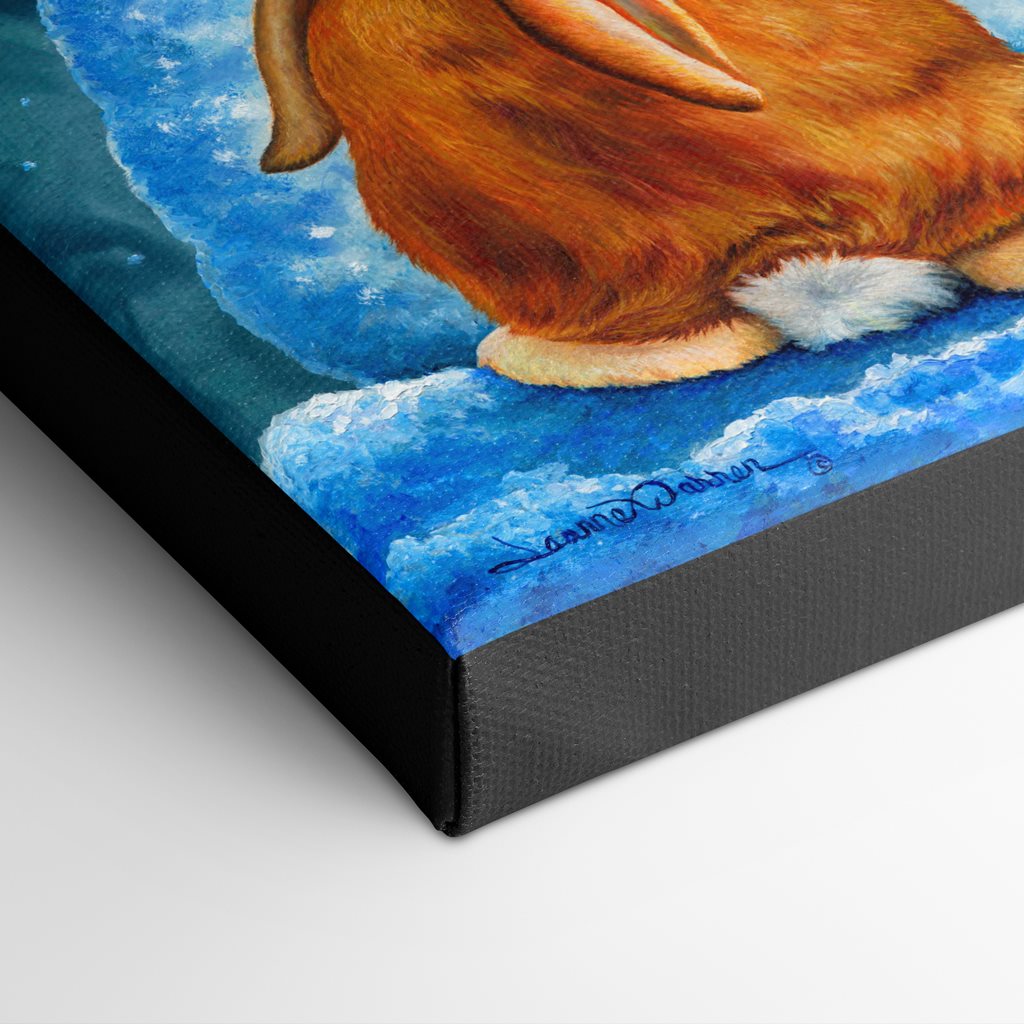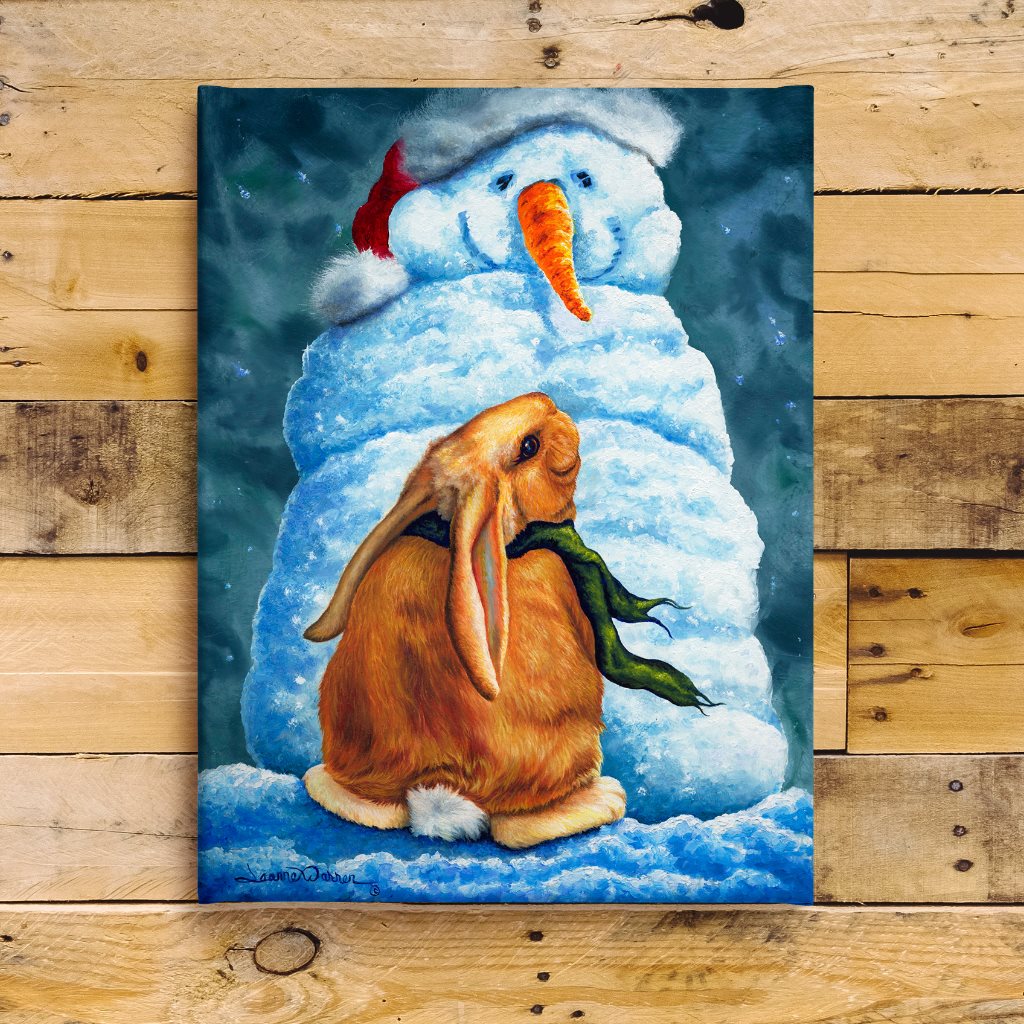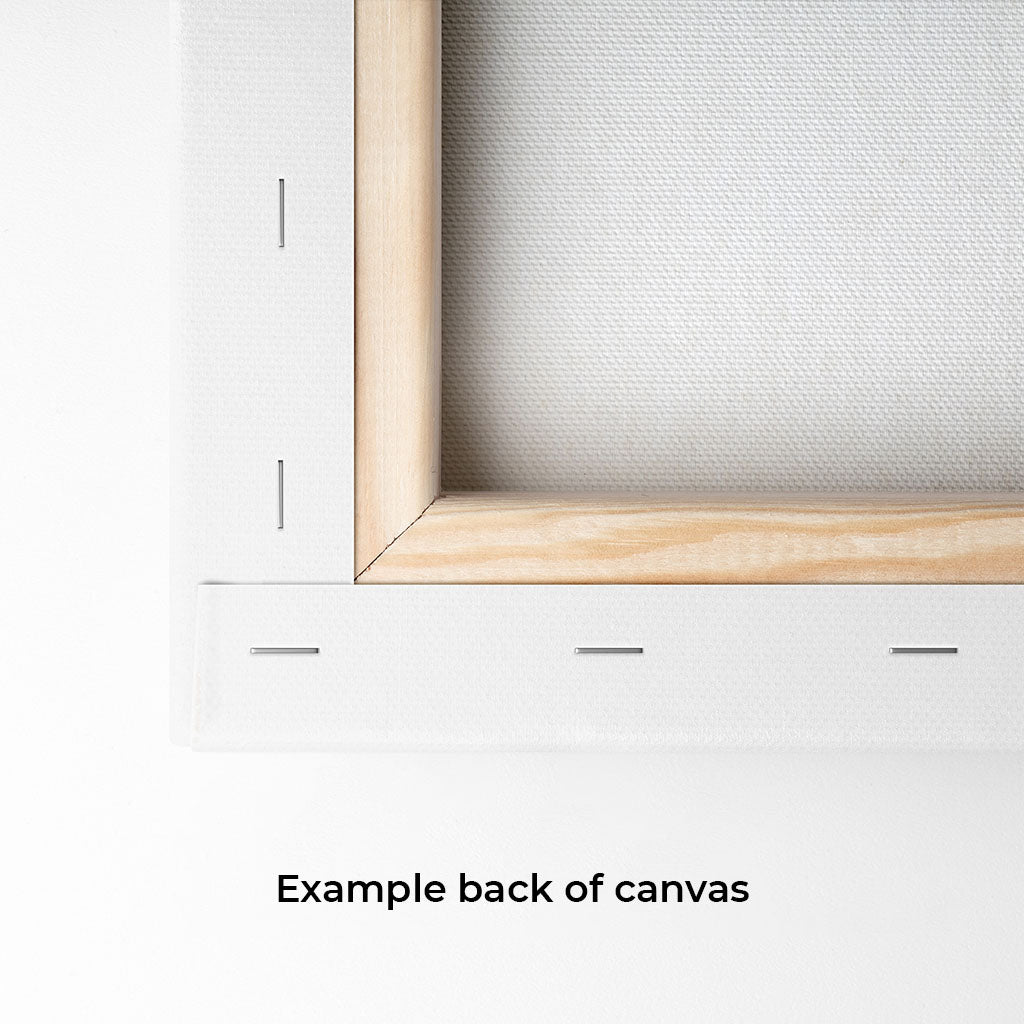 "Snow Bunny"
Occasionally I like to create something cute. I created this little snow bunny because I simply love bunnies. I love their big thumper feet and their roll-y poll-y pudgy bodies. Out of a Christmas spirit, I thought how fun to find this mischievous bunny as he contemplates swiping this carrot from the poor unsuspecting snowman.
~ Jeanne
This fine art print features a plump brown bunny rabbit peering up at a Christmas snowman. The green scarfed rabbit gazes hungrily at the snowman's bright orange carrot nose. The snowman grins with cheer and head adorned in a festive red Santa's hat.
Details:
Open edition (The signature on the print is from the original painting)
Size is in inches.
All of my prints are professionally Made in the U.S. or Canada
** NOTE: Images on my website may appear in low resolution or contain watermarks. Rest assured, your actual print will be meticulously crafted in high resolution, ensuring a stunning representation of the artwork.
Style:
Canvas Print - These are Gallery Wrap canvas print. Printed on Premium Fine Art Matte Canvas and designed to meet longevity requirements for up to 200 years. The printing process is Giclée using pigmented ink that resists fading.
Canvases are printed with a Black Border around the sides, that adds a touch of sophistication and frames the image quite beautifully. This has proven to be quite a popular choice amongst customers.
Ready to hang.
Paper Matte - Printed on heavy weight Premium Archival Matte Paper, a smooth neutral-white, acid-free paper for long life, using high resolution and high-contrast pigmented inks.
Paper prints come with a white border for Easy mounting. They are perfect for inserting into a ready matted frame from your local arts and crafts stores.
Note, you can also frame a Canvas Print - though this is a personal preference. We do recommend framing all Paper prints.
Size:
Size indicates the actual image dimensions. In the case of Canvas Prints, this is the outside to outside size. For Paper Matte, the actual paper will be larger than your selected image size due to the added white border.
Shipping Times
All canvas and paper prints are made to order. Total production and shipping time averages 10 - 15 business days..
Shipping is FREE to the USA and Canada for all prints. For international orders, shipping is calculated at checkout.
Note, that Paper Matte prints will ship either in a flat protected envelope or mailing tube, depending on their size.
Returns Accepted! View our Return Policy
Have more questions?? PLEASE send me an email at jeanne@jeannewarrenart.com
I'd love to hear from you!
© Copyright Notice
All images on this site are protected by copyright. Reproduction, in any form, is strictly prohibited. We kindly ask you to honor the dedicated efforts of us artists by refraining from unauthorized use or copying of these images.